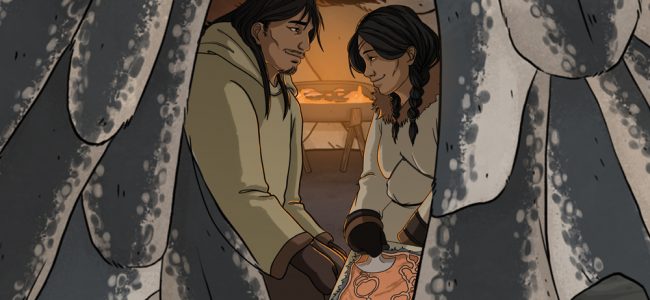 On February 7, 2019
No Comments
Tarqitamaat.ca Features Beatrice Deer
Read about Beatrice Deer, author of The Fox Wife, on Tarqitamaat.ca!
"Aumaaggiivik, Nunavik Arts Secretariat, will joint this significant event by showcasing Nunavik artists that use Inuktitut in their art. Art is upfront and central to sharing and preserving Indigenous languages for humanity; it inspires awareness and develops new perceptions on worldviews often unheard and invisible. Inuktitut is a rich language that represents cultural identity and perceptions for Inuit artists who could not express their art otherwise. Over the next year this site will disseminate fascinating artistic approaches and connect us with contemporary Inuit realities and dreams."
View the website here.