On June 27, 2019
No Comments
Aviaq Johnston Interviewed for CBC's How I Wrote It Series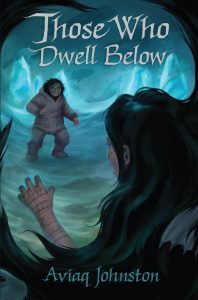 In an interview with CBC Books, Aviaq Johnston shared her inspiration and writing process for Those Who Dwell Below, the sequel to her breakout debut novel, Those Who Run in the Sky.
"The story is set so far in the past, before there was contact with explorers and Europeans and non-Inuit. I wanted it to be super authentic with my culture because I grew up in a town where we're well known for storytelling. I grew up in a community that uses our culture to express ourselves. I wanted to respect our ancestors."
Read the full interview here!