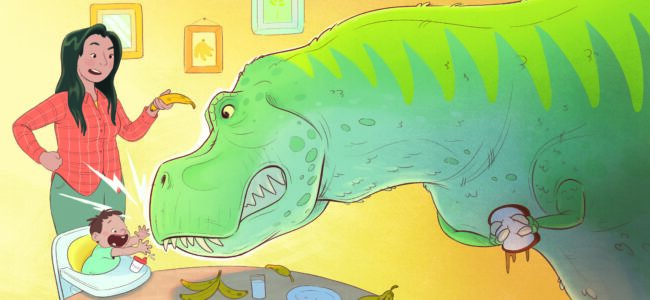 On September 28, 2022
No Comments
Nunatsiaq News' Article on Benny the Bananasaurus Rex
Nunatsiaq News shares an article about Benny the Bananasaurus Rex, written by Sarabeth Holden and illustrated by Emma Pedersen.
"'I hope [Benny's story] is inspiring to kids and just ignites or feeds that little spark that kids can be whatever they want to be,'" Holden said of her book. . . . The book also highlights Inuit culture by making use of Inuktitut words for mother and grandmother, and sharing interesting aspects of the language like how there is no Inuktitut word for banana since the fruit doesn't grow in the Arctic. Holden said she hopes this introduction to Inuit culture and language will inspire readers to embrace diversity."
You can read the full article here.