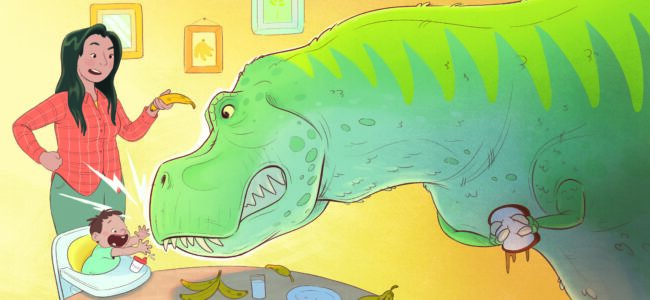 On January 25, 2023
No Comments
Kirkus Reviews Benny the Bananasaurus Rex
Kirkus reviews Benny the Bananasaurus Rex, written by Sarabeth Holden and illustrated by Emma Pedersen.
"The illustrations are charming, especially the impressive bananasaurus rex, its arms made of a peeling banana, its tail the stem. The book's silliness is its strength; it will certainly reach imaginative little readers who might themselves be obsessed with a particular creature, costume, or food. Brown-skinned, brown-haired Benny uses the Inuktitut words for mother (Anaana) and grandmother (Anaanatsiaq), asking his Anaanatsiaq about the word for banana. . . . Deliciously playful and imaginative."
You can read the full article here.