On March 15, 2023
No Comments
What's My Superpower? Named a CBC Kids Reads Book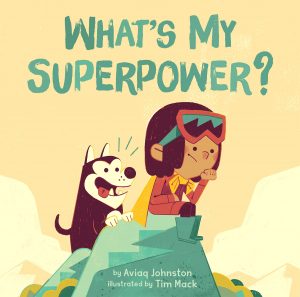 CBC Kids Reads has named What's My Superpower? as one of its 2023 CBC Kids Reads Books. It is written by Aviaq Johnston and illustrated by Tim Mack.
"The six picture books selected for CBC Kids Reads highlight inclusion, self love and kindness. . . . [Cottonball the cat] chose the book What's My Superpower? because Cottonball loves stories about good friends finding out what makes them special."
"In What's My Superpower?, Nalvana is a young girl who is able to tell all of her friends what their superpowers are. Some friends are able to swing so high they look like they're flying, while others run faster than a Ski-Doo! But Nalvana still has one question of her own: 'What's My Superpower?'"
You can read the whole article and see the full list of Kids Reads books here.