On September 13, 2017
No Comments
Quill & Quire Reviews What's My Superpower?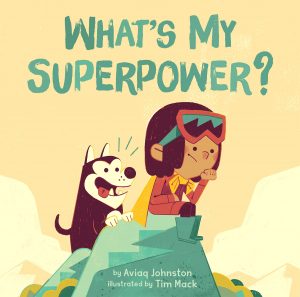 Quill & Quire reviewed What's My Superpower? by Aviaq Johnston, illustrated by Tim Mack, in its October 2017 issue.
Reviewer Julia Gilbert calls the book "well-written" and "heart-warming" and says that it "provides the kind of big, warm hug you want at bedtime."
You can pick up a copy of Quill & Quire or check out this great review right here.