On June 22, 2018
No Comments
What's My Superpower? Featured on CBC Indigenous Reads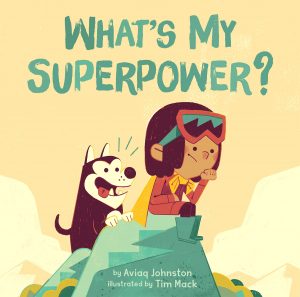 What's My Superpower? by Aviaq Johnston, with illustrations by Tim Mack, was featured on Cherie Dimaline's list 9 Beautiful Children's Books by Indigenous Writers to Read on CBC.
"June is Indigenous Book Club Month and National Indigenous History Month in Canada. To mark this occasion, Métis writer Cherie Dimaline curated this list of nine children's books by Indigenous writers and artists that are worth checking out."
Read the full list here!