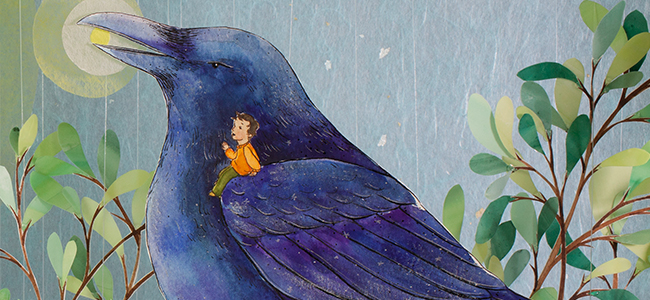 On October 4, 2018
No Comments
Sukaq and the Raven is a 2018 White Ravens Selection
Sukaq and the Raven, by Roy Goose and Kerry McCluskey with illustrations by Soyeon Kim, is a 2018 White Ravens Selection.
The White Ravens is an annual catalogue of international book recommendations. Read more about The White Ravens selections here!
A presentation announcing the full 2018 selection for The White Ravens will take place at the Frankfurt Book Fair this year, on October 11th from 12pm – 1pm. Go see the presentation at the Kids Stage in Foyer 5.1/6.1!