On July 14, 2020
No Comments
Those Who Dwell Below Shortlisted for 2020 Sunburst Award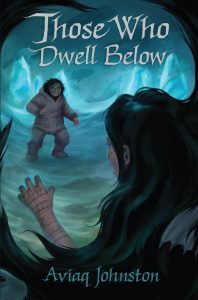 Those Who Dwell Below by Aviaq Johnston has been shortlisted for a 2020 Sunburst Award in the Young Adult Fiction category.
The Sunburst Award for Excellence in Canadian Literature of the Fantastic is a juried award which celebrates exceptional writing in three categories: adult, young adult and short story. The awards are presented each fall to the best Canadian speculative fiction novel, book-length collection, or short story published any time during the previous calendar year.
See the full 2020 shortlist here.