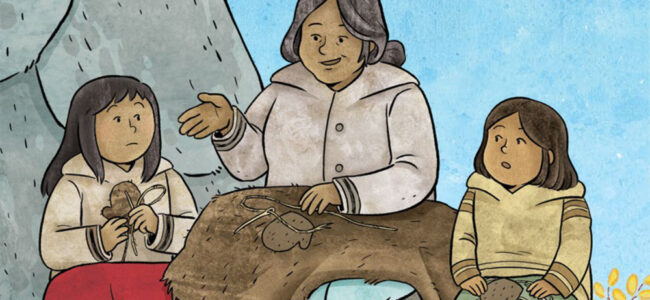 On June 1, 2022
No Comments
CBC Books Recommends Una Huna?: Ukpik Learns to Sew
CBC Books recommends Una Huna: Ukpik Learns to Sew, written by Susan Aglukark, illustrated by Amiel Sandland and Rebecca Brook.
"This picture book from Inuk singer-songwriter Susan Aglukark follows Ukpik, whose mom is keen to teach her how to make mitts from caribou skin. But Ukpik can't stop thinking about the bright and beautiful beads her mother traded the Captain for on his last visit. Her mom knows it's more important that she learn the skills to make her own clothes in the cold Arctic climate — but she does have a surprise for Ukpik that will let her enjoy something beautiful while also doing something practical."
You can read the full article here.