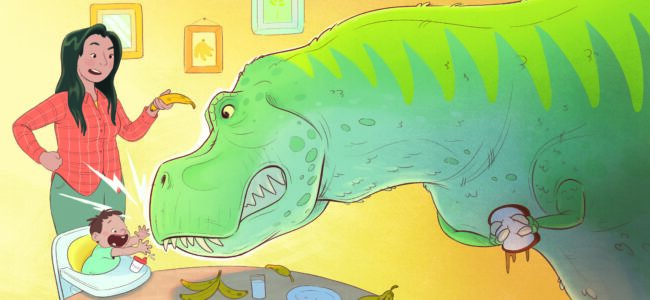 On February 17, 2023
No Comments
TD Reading Club Recommends Benny the Bananasaurus Rex
The TD Reading Club recommends Benny the Bananasaurus Rex, written by Sarabeth Holden and illustrated by Emma Pedersen.
"Benny loves bananas. He eats them morning, noon, and night. He even rides a bike with a yellow banana seat. In fact, Benny has a secret: he hopes one day he will turn into a banana! And if there is one thing Benny knows, it's that with a little imagination, anything is possible."
You can find the full list here.