On August 2, 2017
No Comments
School Library Journal Reviews What's My Superpower?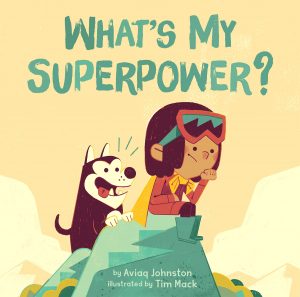 School Library Journal's blog "A Fuse #8 Production" reviewed What's My Superpower? by Aviaq Johnston, illustrated by Tim Mack.
Blogger and librarian Elizabeth Bird calls it "a book kids will clamor to read, even as they learn terms like 'anaana', 'inuksuk', and 'panik'. That's its superpower."
You can check out this super review here.