On May 9, 2023
No Comments
Three Inhabit Media Titles Nominated for the Indigenous Voices Awards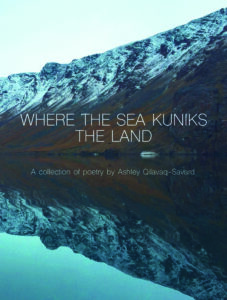 Three Inhabit Media titles have been nominated for the 2023 Indigenous Voices Awards.
In the English Poetry category is Where the Sea Kuniks the Land, written by Ashley Qilavak-Savard.
In the Indigenous Language category is Animals Illustrated: Narwhal. It is written by Solomon Awa and illustrated by Hwei Lim.
In the Graphic Novels, Comics, and Illustrated Books category is Niitu and Chips, which is written and illustrated by Babah Kalluk.
You can see all the nominees here.
The winners will be announced on June 21st.