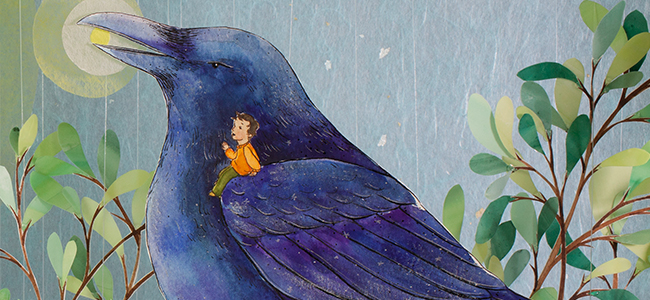 On November 2, 2017
No Comments
CCBC Newsletter features Soyeon Kim illustrator of Sukaq and the Raven
The CCBC November Newsletter featured Soyeon Kim, illustrator of Sukaq and the Raven (written by Roy Goose and Kerry McCluskey).
Soyeon talks about the multiple dioramas she made to illustrate Sukaq and the Raven and describes why she wanted to work on the project: "As soon as I read the manuscript, I pictured the big raven flying through the dark sky with the boy on his back, snow flittering across like stars, and that is when I knew I wanted to illustrate this book."
Check out the full interview (with pictures!) here.