On March 19, 2018
No Comments
Fab Book Reviews Reads What's My Superpower?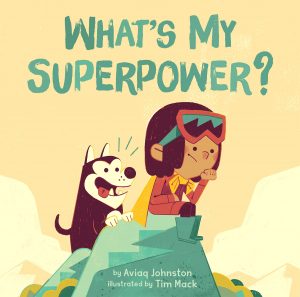 Fab Book Reviews reviewed What's My Superpower? by Aviaq Johnston, with illustrations by Tim Mack.
"Overall, what a lovely, heart-warming picture book! Nalvana's story is one of sharing kindness, holding onto one's own kernels of hopefulness and determination, and the excitement in finding your own happy and cool discovery along the way."
Check out the review here!