On October 15, 2018
No Comments
What's My Superpower? is a Blue Spruce Award Nominee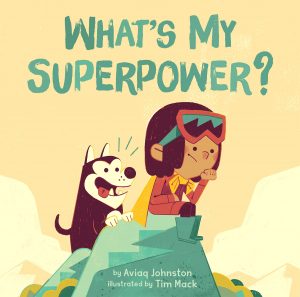 We are excited to announce that What's My Superpower? by Aviaq Johnston and illustrated by Tim Mack has been nominated for the 2019 Blue Spruce Award!
The Blue Spruce Award recognizes great pictures books for children in grades K to 2. It is one of the seven awards for children's literature The Forest of Reading awards each year. Read more about the Forest of Reading here.
Find out more about the other nominees here.