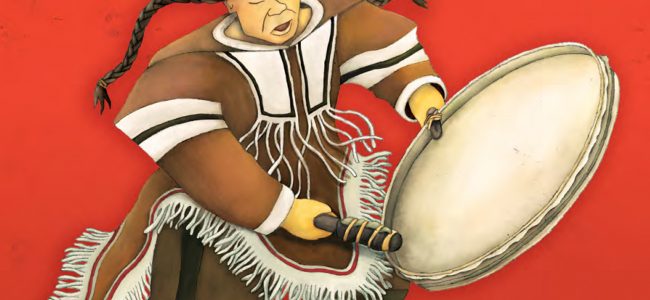 On August 27, 2016
No Comments
Dr. Mary Piercey-Lewis has a PhD in Ethnomusicology from Memorial University of Newfoundland. Her doctoral research explored how the Inuit of Arviat, Nunavut, use their musical practices to negotiate what it means to be inummariit—"real Inuit"—in response to massive socio-cultural changes.
Dr. Piercey-Lewis has lived and taught music in Nunavut for over fifteen years. First, she taught at Qitiqliq High School in Arviat.
In 2001 she founded the Arviat Imngitingit community choir, a mixed-voiced group specializing in traditional and contemporary Inuit music originating from the Kivalliq region of Nunavut. This choir travelled extensively throughout Canada and sang at festivals, such as Festival 500: Sharing the Voices, held in St. John's, Newfoundland.
Dr. Piercey—Lewis presently lives in Iqaluit, Nunavut, where she teaches music at Inuksuk High School. Her teaching strategies incorporate a premise of music education as social justice: a means to promote social activism. She is an Inuit music education consultant with many agencies, where she works with multicultural teams (which include tradition bearers, Inuit singer songwriters, drum makers, throat singers, and storytellers) who are working together to produce and implement music education curricula and programs that promote Inuit identity, Inuit Qaujimajatuqangit, youth leadership, and social activism through the study and performance of music. She writes choral arrangements of Inuit songs for her choir, the Inuksuk Drum Dancers. Several of these arrangements can be heard on the choir's first compact disc, Inuksuk Qilaujjaqtiit: Inuit Choral Music, produced by Chris Coleman at Nuvu Music.
Books by Mary Piercey-Lewis:
Inuit Inngiusingit: A Collection of Inuit Choral Music I
Related Posts
Etua Snowball

Etua Snowball is an Inuk author who writes of his traditional and unexpected experiences within a modernizing world.

Read More

Maria Bach Kreutzmann

Maria Bach Kreutzmann was born and bred in Nuuk, and has been fascinated by monsters ever since she

Read More

Jeela Palluq-Cloutier

Jeela Palluq-Cloutier's passion is to promote high quality standards of Inuktut, in spelling, grammar, and usage. She

Read More